DEV Community TLV LIVE EVENT
Discord Server - LIVE CHAT
WHAT DO I DO NOW THAT I'M IN?

You are welcome to ask questions about talks & interact with the speakers - you can drop your Q&A in the Live Event Channel.
You can interact with other community members based on topic - there is a channel for each community, you can introduce yourselves at the watercooler, and you are more than encouraged to visit the additional channels where you can find community announcements, employment opportunities, and more.
TROUBLESHOOTING

If you are seeing a yellow or red error in the box, you need to click on the "Login" button at the bottom left - and authorize "Widgetbot" and then you will be able to use the chat from within the website.

If you are still seeing yourself as "UNVERIFIED" and are unable to access any channels that is because you have not accepted the Code of Conduct in the #code-of-conduct channel. Once you do so, you will receive your "Member" role, and will be able to participate in server chats.
---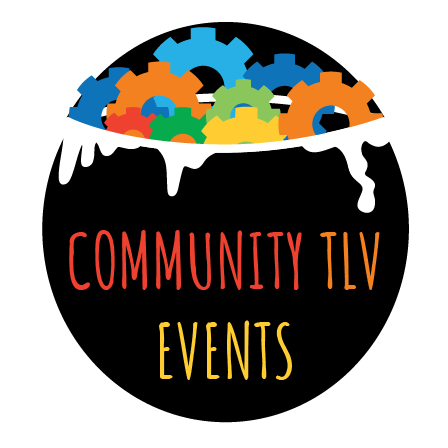 Previous Events
MAY MEETUP - Behind the Scenes of Scaling Up with Oribi

Production Jungle:

Behind the Scenes of Scaling Up with Oribi | WATCH RECORDING

We'll be hosting the super awesome Oribi team for three excellent talks that will focus on typical challenges with transitioning from a startup to a scaleup and the impact on engineering. RSVP HERE

How to Ensure Data Integrity in a Complex Software Architecture

Asaf Halili, Senior Software Engineer

Ensuring data integrity in small scale systems is relatively simple, but it becomes exponentially harder when a system scales up. One of the go-to solutions is to simply "Retry". However, in a complex system, a simple retrying solution is not sufficient.
In this talk, I'll describe the scalable & comprehensive solution we implemented to ensure data integrity in our large-scale microservice-based system.

X

Asaf is a senior software engineer. He's passionate about solving problems by using code, software design & architecture and is a technology enthusiast in general. He started writing code at elementary school applying his passion to almost every aspect in life. Among his hobbies, he's an hobbyist photographer with a growing collection of cameras.

Monitoring Streaming Pipelines at Scale

Ehud Winograd, Software Engineer

When our systems are small and simple, it's not too hard to figure out where our bottlenecks are, but when we grow and expand, and especially when the system is composed of a series of asynchronous operations, it gets much more challenging to find and monitor those bottlenecks.
In this talk I'll walk you through what worked for us, and what you should consider when monitoring your microservice-based ingestion pipeline.

X

Ehud has been writing varied code for over a decade now, he loves front-end and user interfaces, but also back-end development, creating beautiful APIs and resilient systems.
He enjoys traveling, diving, and photography, and is happiest when he gets to combine all three.

Evaluating a Big Data Technology for Our Use-Case at Scale

Natasha Chernyavsky, Senior Backend and Big Data Software Engineer

When designing your system for high scale and big data, choosing the right technology can be crucial. Choosing well, will make you prosperous. Choosing badly will probably have a very costly effect on your company (both in human and tech resources). Stakes become even higher if you want to start using an unfamiliar technology, with which you still have zero experience.
And so, correctly weighing a technology's capabilities (be it a database or a hybrid of solutions working together), its use-cases, performance and scale is a task worth mastering as a Software Engineer, though not always an easy one.
In this talk, I'll share our journey of adding Spark and Presto to our tech-stack and architecture for one of our features, which points and evaluation criterias we took into account, which conflicts we encountered and how eventually we were able to go live with this solution with high confidence.

X

Natasha is a Sr. Backend and Big Data Software Engineer with over 12 years of experience. She loves solving complex problems and even more so when the solutions are beautiful. Natasha finds almost everything interesting and worth learning (even when it's below Binging Netflix on her priorities list) and is especially fascinated by data and everything that handling it entails whether its modelling, processing, storing and querying up to its performance tuning.
APRIL MEETUP - Kubernetes, Microservices, Production, Scale with Aerospike & Playtika

Cloud Native & OSS IL + Production Jungle

| WATCH RECORDING

Kubernetes, Microservices, Production, Scale with Aerospike & Playtika | Event Details

Building Microservices for Real-World Scale

Zohar Elkayam, Senior Solutions Architect and a Technical Account Manager (TAM), Aerospike

Microservice architecture is designed to be scalable - but when using service oriented private databases, we might face some real-world challenges when we do.
In this session we will discuss the challenges of scaling up and down the database layer as part of the microservice architecture, and understand what solutions helped Playtika in scaling up their applications and games.

X

Zohar Elkayam is a Senior Solutions Architect and a Technical Account Manager (TAM) at Aerospike Israel. Zohar is a Database Evangelist with over 23 years of experience in various database platforms and technologies - including administration, development and architecture. In his role at Aerospike, Zohar is helping companies from the introduction stage to adoption, and after that - during their on-going usage of Aerospike.

Playtika Microservices Architecture - The Pros & Cons

Zohar Elkayam, Senior Solutions Architect and a Technical Account Manager (TAM), Aerospike

In this session we will discuss the microservice architecture pros and cons, how it affects application design and development in Playtika and the road to adopting it.

X

Ivan is the Director of Platform Architecture Group in Playtika's internal gaming platform R&D.
MARCH MEETUP - Community Blitz Q1

X

Yair Etziony is the head of operations for Polar Squad Germany, with over twenty years of experience in the field (in various roles, such as a QA engineer, System engineer, System administrator). Yair is also a musician and worked in the past as an art curator and a journalist for known magazines. He is one of the Berlin DevOps meetup group organizers, and he was on the comity for the Helm Summit EU 2019. He holds a BA in modern history and philosophy.

I want to argue that most companies are confusing methodologies and practices, pushing the transformation in the wrong direction. I want to use my experience as a DevOps consultant and as someone who studied history of ideas to define DevOps better.

CLOUD NATIVE & OSS

| Building a Cloud Native Product in 2020 | WATCH RECORDING

X

Itiel is the CTO and co-founder of Komodor, a startup building the first k8s-native troubleshooting platform. A big believer in dev empowerment and moving fast. Worked at eBay|Forter| Rookout (first developer), A backend and infra developer turned "DevOps", an avid public speaker that loves talking about things such as cloud infrastructure, kubernetes, python, observability, and R&D culture.

My story about kickstarting a cloud native company in 2020, built from scratch using the latest (and greatest) tools and processes. Some of these include k8s (what else?!), ci/cd, motoring tools, centralized logging, error tracking, etc. While building Komodor, we learned and changed quite a lot. In this talk, I will share some of the good decisions we have taken (go Hasura!), but also about the challenges we faced, what technologies and the processes we decided to ditch, and what lessons we learned during the past year.

X

Yishai Beeri likes to solve problems, and has made it a focus of his career to solve complex programming problems, both as a consultant and entrepreneur. In 2014 he joined the CTO office of a fast-moving cloud security startup, which later was acquired by a networking giant. At this startup he also met Ori Keren and Dan Lines, now co-founders of LinearB. He joined them shortly after the company was established, in order to get back to what he loves most about engineering, solving big challenges, and this time he is focusing on the world of dev team metrics and software delivery management.

If you only measure one metric this is it: Cycle Time. It is probably the most underrated and least understood metric in engineering. Yet this is the metric that comprises the most important aspects to measure in your engineering process.
This talk will focus on how to fine-tune and get Cycle Time right. It's a mix of improving your planning, interfaces between product and engineering, communication, review and quality gates and release mechanisms, essentially everything your engineering process encompasses. If you can game this metric, then you will realize huge gains for your entire dev process and engineering organization.
---
We recommend you join our Discord server to connect with friends from the community, and to receive updates from the event organizers.
Join Discord HERE.
It is recommended to use the desktop or mobile app.
Once you have joined the server, you will be required to accept the Community Guidelines and Code of Conduct to be able to have access to the rest of the channels. Once you do so, the channels and participation in the community will be available to you.
Looking forward to chatting with you there!